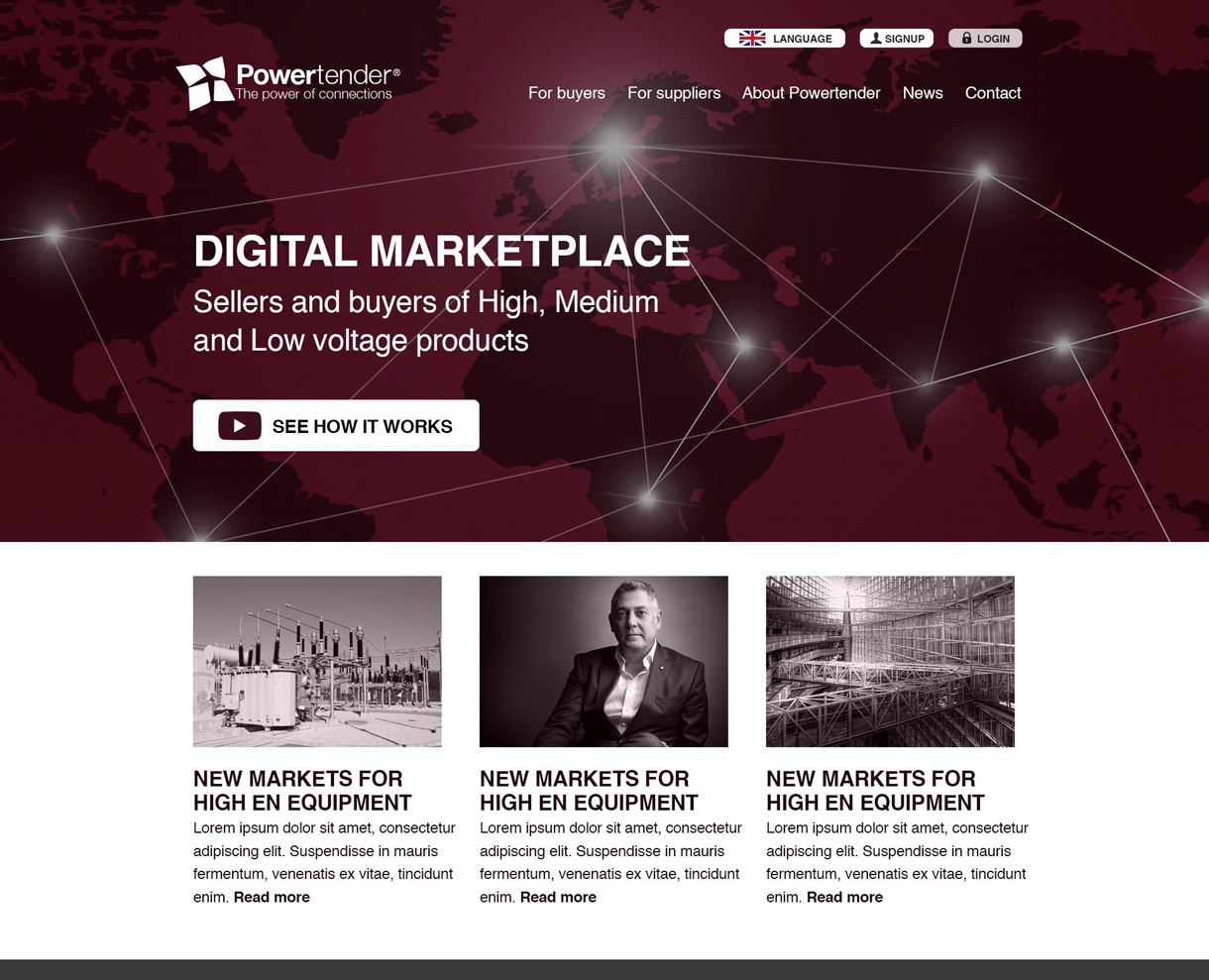 Powertender
Ett samarbete med Landet Reklambyrå. Internationell sajt för Ludvikabaserade Powertenders på engelska och kinesiska.
Programmering av Under Korkeken. WordPress som CMS. WPML som språkhanterare.
PowerTender brings together buyers and sellers of power products on a global scale. Our marketplace enables buyers to expand their supplier base and sellers their potential customer base.